THE images simmering in the French photographer Cédric Delsaux's "Dark Lens" series are an unsettling confluence of hyper-real cityscapes, a post-postmodern sense of humor … and characters from "Star Wars."
On thing I always liked about George Lucas's vision of "Star War" was that unlike most science fiction movies the future in his worlds was used. The robots were dinged up, the spaceships had dents, the uniforms on the troops had rips. It looked…..authentic.
It brought a whole level of realism to the films that others lacked.
This photographer, Cédric Delsaux, has brought this authentic look to a very much higher level. By taking the droids and vehicles and even good old Darth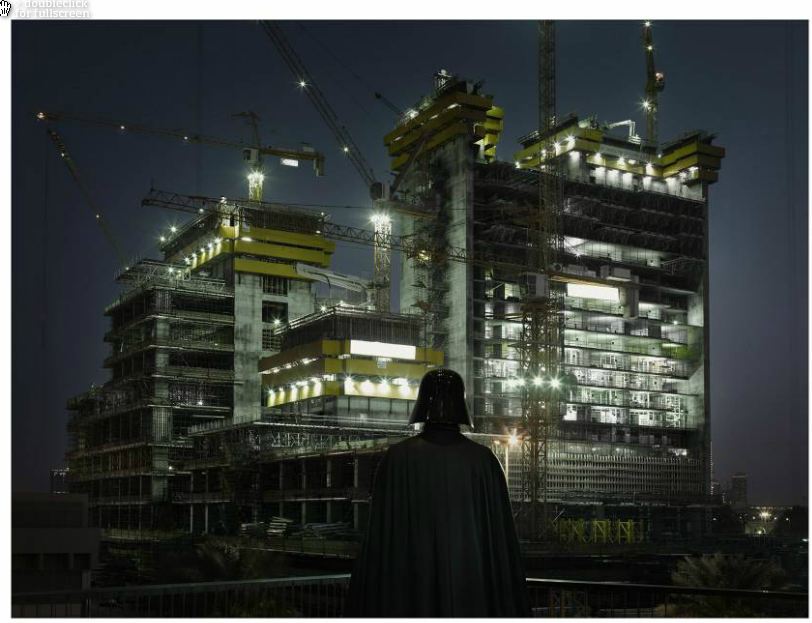 and inserting them into earth scenes it makes the exotic seem commonplace but with a twist.
http://www.cedricdelsaux.com/cedric_delsaux.php?lang=en
http://www.nytimes.com/2011/12/11/arts/design/cedric-delsauxs-photographs-of-star-wars-on-earth.html