Most people will say, like it's a badge of honor, "I don't watch TV much."
I do watch the TV set a lot…just not programming with commercials. The best thing that ever happened to me was Netflix. The second best thing was when Netflix began to offer streamed video on demand. My DVD player picks up the Wifi up in my office and gives me all I can ever hope to view in my lifetime, most of it in HD yet.
I find myself watching TV shows, network and cable offerings, years at time. For example: When "Deadliest Catch" first came on I was a TIVO owner. So I watched it delayed and missed the commercials for the most part by fast forwarding. Then I got rid of TIVO ($!) and stopped watching.
Well, guess what? "Deadliest Catch" seasons 1-7 is now on Netflix on demand (in HD yet!) and so I am once more immersed (pun intended) in the lives of They that go down to the sea in ships, that do business in great waters. (always sort of wondered about that phrase…don't they go down to the sea, then get in ships?)
I tell you all this to increase my word count. No, really I tell you this to set up this article:
Reliving the Best (and Worst) Ads of 2011
MANY of the best advertisements of 2011 had something in common: celebrities, whether in front of the camera or behind it.

A two-minute commercial from Chrysler, "Born of Fire," which celebrated both the Chrysler 200 and the city of Detroit, featured Eminem, its hometown rapper.

The actor Adrien Brody, playing a nightclub singer in a commercial for Stella Artois beer.

The ad campaign that revived the vintage jingle, "See the U.S.A. in Your Chevrolet," featured the "Glee" cast in an elaborate production number.

Unfortunately for Madison Avenue, not to mention put-upon consumers, that was also true for many of the worst advertisements.

Is it really so hard to figure out how to effectively use a star to sell a soap, soup or soft drink? Well, a look at marketer misfires this year would find enough famous faces to fill all the boxes on a revival of "The Hollywood Squares" — and then some.
I never saw "Glee" and this commercial does nothing to convince me I missed anything but I will say this-I was overwhelmed by nostalgia when I heard the old Chevy jingle. Well…not overwhelmed but I liked it a lot.
I did see this spot on TV-even though I could care less about Marshall Bruce Mathers III (Even though my middle name is Marshall I seriously doubt my parents named me after Eminem) because it aired during the Superbowl. It's a good spot.
By they way-the voice-over was done by this guy: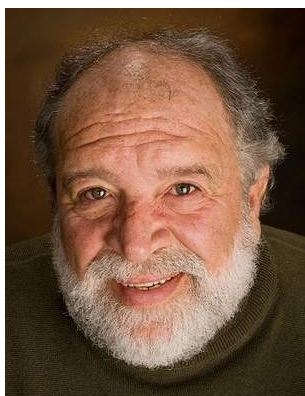 Kevin Yon, 59, who actually lives in Michigan. Even though I made a good living from doing voice-over work I am always surprised by what the guy who does it looks like. This guy looks like Santa, sounds like Beelzebub.
This is another really good piece of creative advertising for a car. Not sure it sells the car as well as the Chrysler one but it's entertaining:
Notice that there is NO dialogue.
Here's a really bad beer commercial from the Superbowl:
Adrien Brody should stick to playing the piano.
Here's a spot that would never fly on American TV (Shit)-it's for a French Movie channel and it's very well done:

Here is a great Ad from…Google? Note once again no dialogue.
But the browser still sucks imho.
This ad uses music, stop motion animations and Willie Nelson:

And here is my personal favorite-one that also ran in the Superbowl.
Having run many more focus groups than I would like to remember this spot proves to me what I always suspected-participants are only interested in the food: