I have worked for SPEED on a contract basis for the last four years. Below is what I think is a pretty fitting tribute.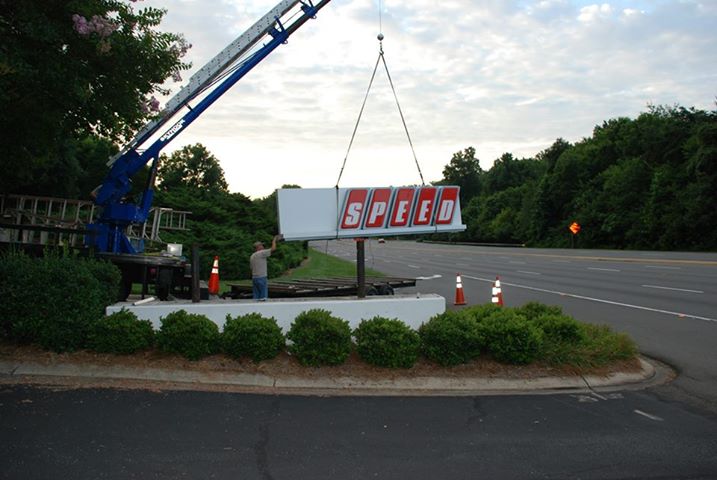 Dear SPEED Center friends and followers:
We are proud to have been your source for fun, entertaining and credible motor sports news and information for more than a decade.
Since 2002, the show has evolved both in presentation and title—SPEED News, The SPEED Report, SPEED Center—but the mission has been the same.
A variety of hosts, reporters and analysts have served as the faces of the efforts of a dedicated army of television production personnel in our Charlotte newsroom, studios and control rooms supplemented by the labors of field producers, videographers, technicians and reporters at race tracks across the country and around the world. All the while, operations, transmission and engineering workers connected the dots and put us on the air.
The real heroes are the racers and teams we have had the privilege to cover. Like them, we work weekends and make sacrifices performing jobs we love. However, we rarely put our lives on the line at high speeds while driving or riding wheel-to-wheel or bumper-to-bumper. Competitors created the action and drama that resulted in the stories we were able to show and tell, both on and off the track.
We have provided a window to history, witnessing excellence and exasperation, triumph and tragedy, elation and heartbreak—and all of the emotions of motor sport that burn deeply in our souls.
We are grateful for the opportunity to produce this show because we are also fans. Racing is our passion. We are part of a large racing family.
While we will miss bringing you SPEED Center, we understand that change is part of the television business and hope you will support the numerous live racing events and shows on FOX Sports 1 and watch highlights on FOX Sports Live.
Thank you for welcoming us into your homes and engaging us online in social media outlets.
The checkered flag has fallen on an awesome ride.
-Jim Chiappelli
Coordinating Producer/News Director
SPEED Center