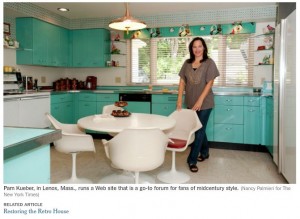 The thing is when I saw this picture I thought, 'what's the big deal?"
I have seen dozens of kitchens just like this one, literally around the corner from the Rising ranch.
Either NEPA is stuck in time or else it's so retro here that it's modern again.
You choose.
-30-