Ivory carved beautifully: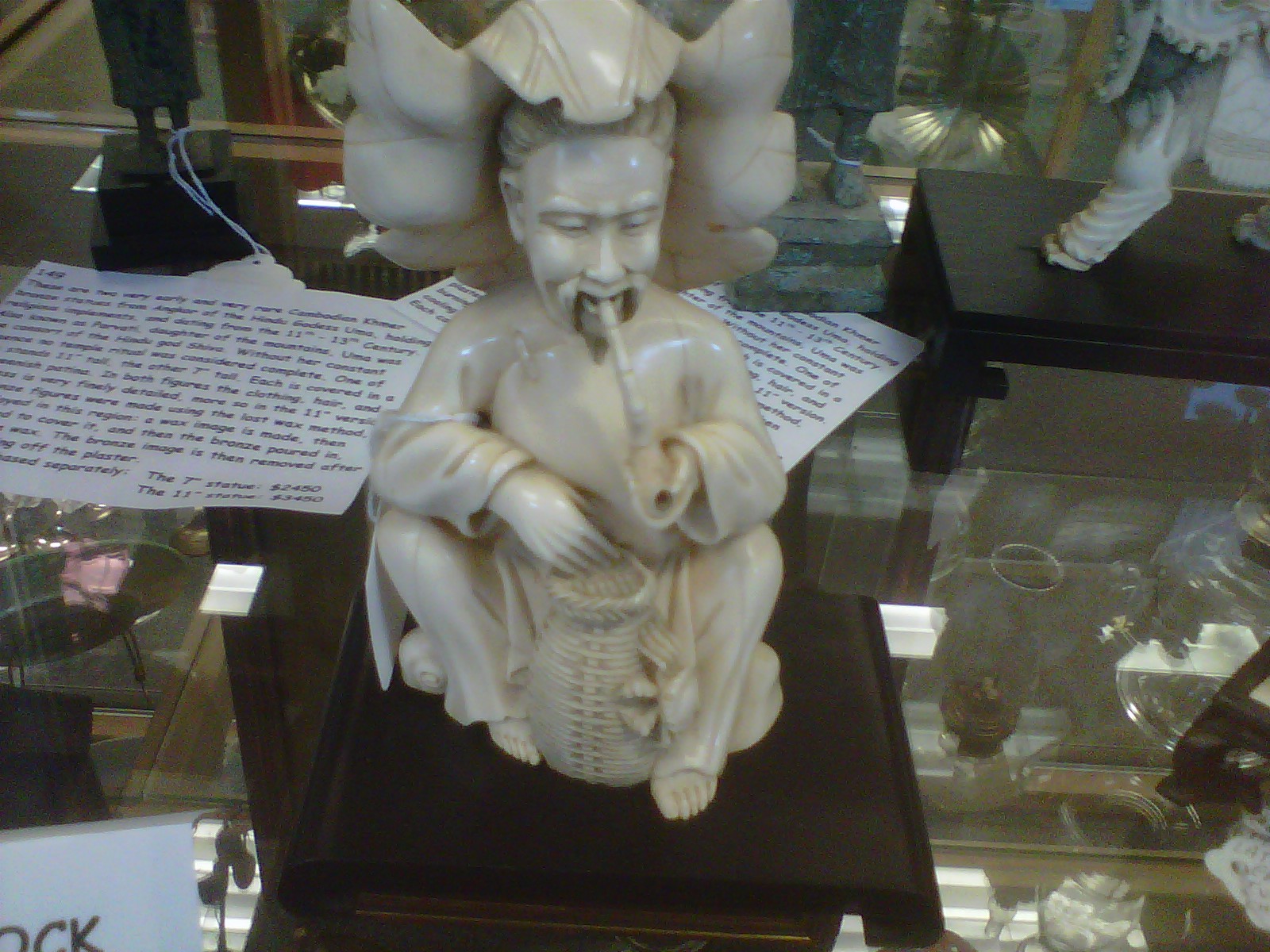 I saw this on our last vacation in Maine at REED'S
ANTIQUES & COLLECTIBLES
Reed's is one of our regular stops. Point of fact we have bought very little there but it's a great place to browse for two reasons:
A: It's air conditioned. Makes a BIG difference in the August heat that we usually encounter.
B: The background music is usually show-tunes and the guy behind the counter (Frank Reed?) sings along with them. He is quite good and I look forward to it every year.
Couldn't see the price on this and you can't tell with my shitty Blackberry camera but the detail on this is quite remarkable even down to the little bumps around the Areola called Montgomery glands. Clearly the artisan studied hard.
All this entertainment and for free.