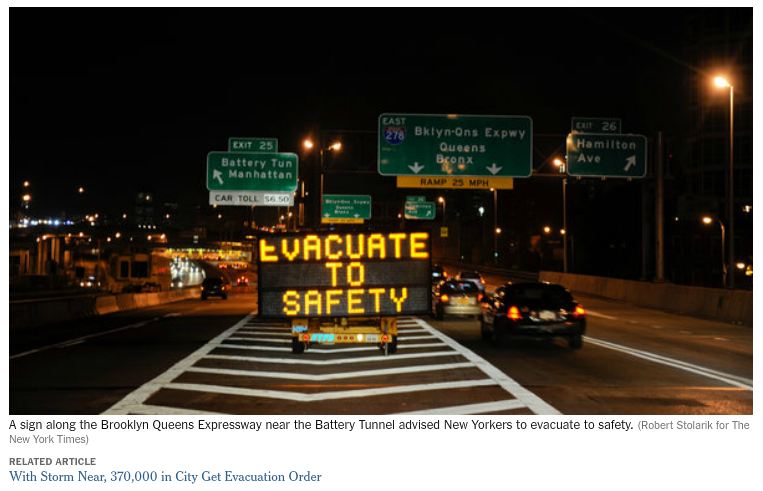 You see this on a sign. If you are like me (and Lord knows I hope not) you think about it.
Evacuate I get. Run, run, run away.
Been there. Done that many times. Even at some points where it might have made better sense for me to stay put.
But safety? How do you know? How can you be sure?
Can you input "Safety" on a GPS and it will find a destination for you?
And what if I have a different idea about what is safe?
And safe from one threat may not be safe from another.
Signs are not always so helpful. At least to me.