Blog Post for Wednesday 2/2/11 – 30 degrees at 7:20 AM – L.C.C.C. closed again. Ice, sleet and other assorted misery falling from the sky.
I love comics. I have a rant about that love affair here ,which if you are keeping score makes two rants you can peruse today.
Sometimes the ONLY thing I read in the actual newspaper now is the funnies section. No, I have not recovered from my daily news Jones. I am just adsorbing it online now. And yes I do know I could see the strips in the dead tree version online. Habit I guess. I still subscribe to the New York Times Sunday edition, but truth be told I do it more because it gives me access to the paid NY Times site which is a a flat out wonder. The. Best. Online newspaper site Ever. Make note – I am not talking about the one you can access as a casual user. This one require a special news reader powered by Adobe Air. More on that here. It's well worth the investment, trust a veteran news junkie.
The love affair with comics now extends to online versions. My daily favorites are listed on the right under "blog roll." Questionable content, as the name implies, does deal with adult subject matter so viewer digression is advised. XKCD is just flat out hilarious but sometimes get a little tech oriented. The Oatmeal is very funny and I have re-posted some of it here. This is a pretty good round up of online offerings here.
A daily check on these is a important to me as coffee and kissing the long-suffering wife good morning.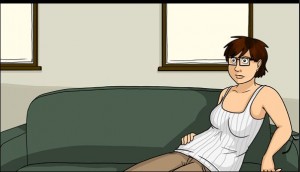 -30-
Today's rant is by tradition the one that will run in the WEEKENDER issue dated today. It has been posted here before while it was under construction and I will try to dress it up a bit. More lipstick on the pig, if you will. read it here
The long-suffering wife was on a mission. I am along for comic relief. Some sort of skin care product in a particular shade was proving to be elusive. This happens from time to time. It necessitates more